COA Annual Meeting 2017
Note: COA Annual Meeting registrations are now full and closed! We will honor registrations mailed with March 11th postmark or earlier. No walk-ins will be allowed.
The Connecticut Ornithological Association's 33rd Annual Meeting is being held on Saturday, March 18, 2017 at Middlesex Community College, Middletown. Guest speakers include David Alan Sibley, William Burt, and John Kricher.
Please see the 2017 COA Annual Meeting agenda here.
David Allen Sibley: "The Genesis of the Sibley Guides"
The Sibley Guide to Birds was first conceived in the late 1970's, when David Sibley was only a teenager, and it took more than 20 years to bring it to completion. In this lecture David talks about the long but enjoyable journey from idea to finished book.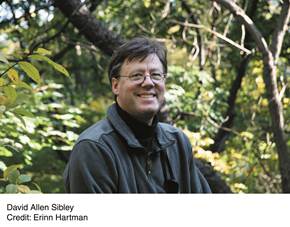 David Allen Sibley is the author and illustrator of the series of successful guides to nature that bear his name, including the New York Times best seller The Sibley Guide to Birds. He has contributed art and articles to Smithsonian, Science, The Wilson Journal of Ornithology, Birding, BirdWatching, and North American Birds, and wrote and illustrated a syndicated column for The New York Times. He is the recipient of the Roger Tory Peterson Award for Lifetime Achievement from the American Birding Association and the Linnaean Society of New York's Eisenmann Medal. He lives in Concord, Massachusetts.
William Burt: "Water Babies: Young and Adult Birds of Wetlands"
The "babies" are the downy young of ducks, grebes, gallinules and shorebirds, herons, and the other birds of wetlands – those that get their feet wet, as it were – and challenging they are, to birder and photographer alike: quick-footed, wary, and well-camouflaged, to say the least; and temporary (you have only a week or two each year in which to find them). But above all else, they are endearing. From the comic-monster herons to the fuzzy ducklings and stick-legged sandpipers, these tots have personality, and spunk. You see it in their faces, every one.
You'll see the parent birds in this slide presentation, too. Each downy chick is juxtaposed with the adult it will become. To photograph these youngsters and adults, William Burt prowled through their wetland breeding grounds each spring and summer for some 7 years, all over North America, from the Arctic Circle to the Gulf of Mexico.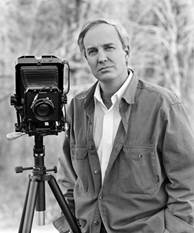 William Burt is a naturalist, writer, and photographer with a passion for wild places and elusive birds – especially marshes, and the shy birds within. His feature stories are seen in Smithsonian, Audubon, National Wildlife, and other magazines, and he is the author of 3 previous books. Burt's photo exhibitions have showed at some 35 museums across the U.S. and Canada. He lives in Old Lyme, Connecticut.
John Kricher: "The Trade Off"
In this wide-ranging talk, John Kricher will contrast the lives, ecology, and natural history of long-distance migrant passerine birds, the orioles, tanagers, thrushes, flycatchers, and wood-warblers, with passerines that are permanent residents of lowland tropical forests. He will discuss factors that have likely resulted in some species adapting to long-distance migration and the costs and benefits that ensue. Characteristics such as life span, clutch size, foraging behavior, habitat choice, and wing shape, all vary between long-distance migrants and tropical resident species. This lively, thought-provoking, and thoroughly illustrated talk will explain why.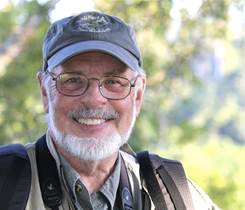 John Kricher is a Professor of Biology at Wheaton College, Norton, Massachusetts who teaches ecology, ornithology, and vertebrate evolution. His most recent book is The New Neotropical Companion (2017), a third edition, fully revised and full color throughout, of John's highly successful book A Neotropical Companion. John has also written Tropical Ecology, (Princeton University Press 2011), now the leading textbook on the subject of global tropical ecology. He has authored The Balance of Nature: Ecology's Enduring Myth (Princeton University Press 2009), and Galapagos: A Natural History(Princeton University Press 2006). Other books include three North American ecology field guides (Eastern Forests, Rocky Mountain and Southwestern Forests, California and Pacific Northwest Forests) all part of the Peterson series. The widely used previous edition of A Neotropical Companion was translated into Spanish through the Birders' Exchange Program of the American Birding Association. He has also produced three recorded lecture series, one on dinosaurs, one on ecology, and one on the biology of birds, all published by Modern Scholar. John is a Fellow in the American Ornithologists Union and has served as president of the Association of Field Ornithologists, president of the Wilson Ornithological Society.