COA Annual Meeting
March 23, 2019
The Connecticut Ornithological Association's 35 th Annual Meeting is being held on
March 23, 2019 at Middlesex Community College, Middletown, CT.
Download Annual Meeting Schedule 2019
Download Annual Meeting Registration Form 2019
Guest speakers include:
Eric Hanson
The Natural (and Unnatural) History of the Common Loon
In this program, Vermont Center for Ecostudies (VCE) biologist, Eric Hanson, will discuss the amazing recovery of loons throughout the Northeast over the past 30 years, the threats that they face, and the conservation actions that have brought them back, including capture and rescue stories. He will also explore their fascinating behaviors and natural history, including new research on how loons find a territory, what is being conveyed in the yodel call, and new findings on their migration pathways.
Since 1998, Eric Hanson has been the biologist for the Vermont Loon Conservation Project (VLCP), a program of the Vermont Center for Ecostudies. He has conducted research on the Common Loon since 1992. His early work focused on banding loons to answer basic biological questions and assess toxicology concerns. Eric then received his M.S. degree at the University of Minnesota setting up a volunteer-based monitoring program for Minnesota's 12,000 loons. His loon work in Vermont has focused on management around loon nest sites and education of lake users. He is an adjunct faculty member at Sterling College and also teaches courses for the Road Scholar program.
Jeff Spendelow
New Insights into the Secret (?) Lives of Endangered Roseate Terns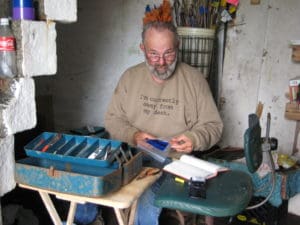 What happens after young Roseate Terns fledge and leave their colony sites? Where do they go? How long do they use North American staging sites until they migrate to South America? Where do they spend time before they first start to breed when 3 or 4 years old? Dr. Jeff Spendelow doesn't have all the answers to those questions yet, but he's working on them. Jeff's research inspired the "Young of Year" documentary filmed in 2016 which will start this presentation so COA members can see young at a colony site, and the habitats they use and problems they face as "Hatch Year" birds after fledging. Jeff also will present some new results which are leading to a better understanding of what these birds are doing during the "black hole" of time from after they first depart their natal colony sites until recruiting into the breeding population several years later.
Jeff is a Founding Life Member of COA. He started working on Roseate Terns in 1977, was Director of the Falkner Island Tern Project from 1981-2003, founded the Cooperative Roseate Tern Metapopulation Project (CRTMP) in 1987, is a member of the U.S. Fish & Wildlife's (USFWS) Roseate Tern Recovery Team, and after 35+ years as a federal employee he retired in December 2018 to become an Emeritus Research Wildlife Biologist. Jeff has authored or co-authored more than 70 publications, his research played an important role in the decisions by the USFWS to list Roseate Terns as Endangered and to add Falkner Island, CT to the National Wildlife Refuge system, and he continues to direct the CRTMP which now includes cooperators spanning the entire range of the Northwest Atlantic breeding population from Connecticut to Nova Scotia. Since 2011 he has focused his attention on learning more about the factors that might impact individuals of different ages and breeding status in their use of summer staging sites, especially those sites in the "Cape & Islands" area of Massachusetts.
Frank Gallo
The best of Where, When and How to find birds in Connecticut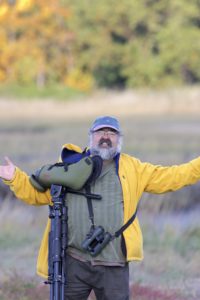 Join author/naturalist Frank Gallo for an in depth look into where, when and how to find birds in Connecticut. Frank's new book, Birding in Connecticut, is a state-of-the art, user-friendly guide packed with information valuable to birders of all skill levels, from species accounts and a first-of-a kind cumulative list of rare bird sightings to clear and current bar graphs showing seasonality and abundance for Connecticut's bird species. It is the first guide of its kind to offer QR code links to continually updated information on species occurrence at each location, and is beautifully illustrated with color photographs and maps.
Frank is a leading expert on finding birds in Connecticut and has led birding expeditions all over the world. Frank is a tour leader for Sunrise Birding, LLC, an international birding tour company; a COA board member, a member of the Connecticut Avian Rare Records Committee; and a federally-licensed master bird bander. Frank is also the author of two children's nature books, Bird Calls and Night Sounds, and is a published freelance photographer.